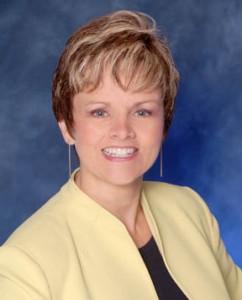 Kathleen Randall works with people and organizations who want to build trust and influence the people they serve.
As a communications strategist, Kathleen helps organizations achieve greater results through training & team-building, keynotes, and executive coaching.
Kathleen has presented over 100 programs per year to audiences in the United States, Canada, Latin America, and Europe. Her style, energy, and interactive presentations allow participants to challenge preconceived thought processes while internalizing key concepts.
Kathleen holds the Certified Speaking Professional (CSP) designation, held by fewer than 10% of professional speakers worldwide.
Kathleen is CEO and co-founder of Randall Resources International and Windmill Leadership®.  Kathleen is also the Immediate Past-President of The National Speakers Association of Kansas City and serves as a leadership consultant for the National Speakers Association Chapter Leadership.
Some of Kathleen's programs include:
It's About You!  Developing Leadership Buy-In: Emotional Intelligence and Personal Accountability
Winds of Change: Working within Team Dynamics: Cultures, Personalities, Generations
It's About Them! Creating Excellence in Customer Experience
Speaking to Your Publics and the Media: Keeping Your Message on Target and on Track.
From her education in Organizational Communication and Business Management, to her years of experience in corporate and non-profit organizations, Kathleen's insight allows her to communicate proven techniques that will give you:
More Personal Awareness
More Interpersonal Trust and Respect
More Team Productivity
More Organizational Results!
Kathleen is adept at developing and delivering training tailored to meet the needs of individuals and organizations. When Kathleen trains your staff, you can be confident they will return to their jobs not only inspired to perform at a higher level, but they will also return possessing the skills that make change possible.